Fly Angela: CubeSat High Reliability On Board Computer (OBC)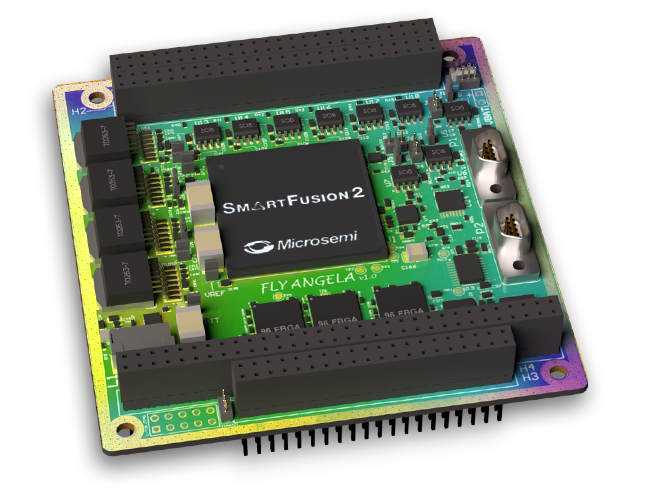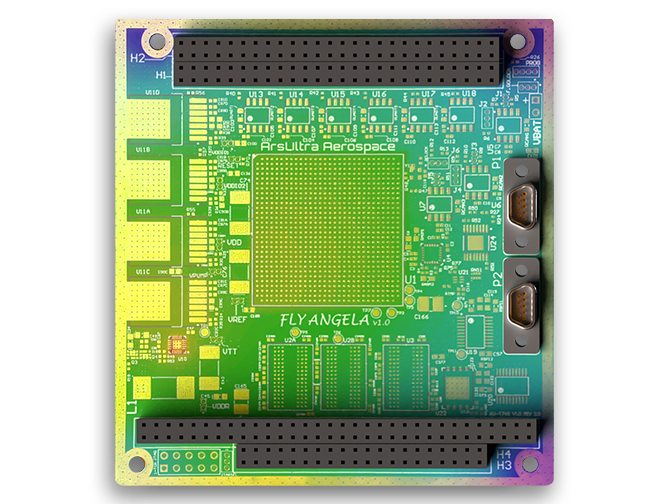 Overview
FlyAngela is an onboard computer for multiple applications. With Automotive grade chips used in power and memory components and PC104-PLUS format is ideal for CubeSat applications. She has integrated accelerometer, gyroscope, magnetometer and temperature sensors. Her variety of interfaces makes her suitable for a wide variety of missions. She has CAN, SPI, I2C, RS422/RS485, GPIO and also optional SPACEWIRE.
1.1. PROCESSOR
• FPGA Smart Fusion2 SoC embedded Cortex-M3 processor @ 24 to 125 MHz user define clock.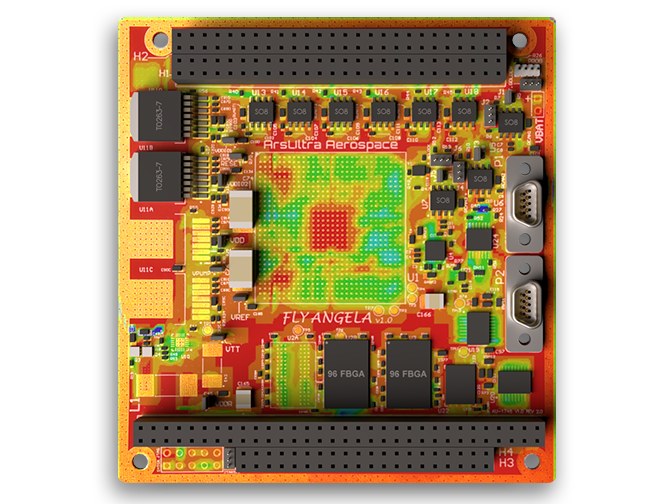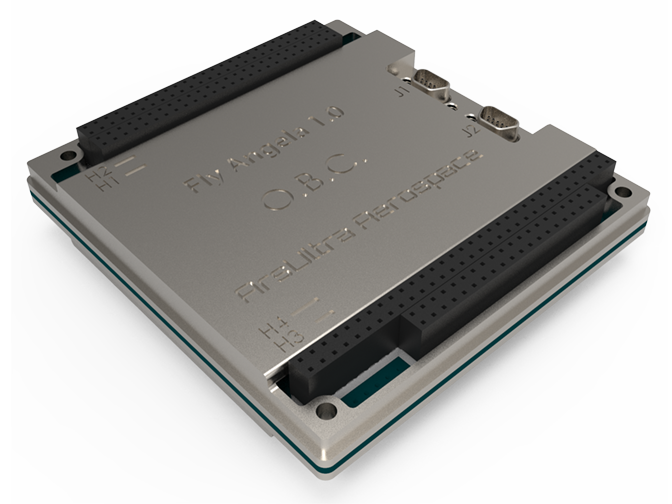 1.2. MEMORY
• 4Gb 32 bits DDR3 SDRAM & EDAC protected memory
• Embedded SRAM & EDAC protected memory
• SEU protection
• 256Mb FLASH
1.3. INTERFACES
• 3x CAN Buses
• 2x SPI Buses (8 Chip Select p/bus)
• 2x I2C Master Slave Buses
• 6x RS422/RS485 UART
• 16x GPIO
• 2x SPACEWIRE (Optional)
• JTAG Debugging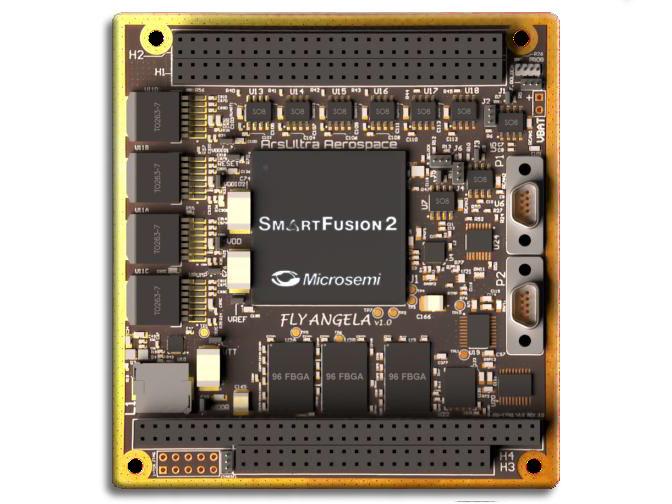 1.4. SENSORS INTEGRATED
• Accelerometer, Gyroscope, Magnetometer
• Temperature
1.5. OTHERS
• PC/104 Plus Format
• Automotive power regulation
• Real Time Clock
• CubeSat Kit BUS Compatible
• Automotive RAM, ROM and power regulation
• FPGA Smart Fusion2 MS025/MS050
• Embedded Cortex-M3. (Another IP Core could be flashed)
• 2MB Program Memory Size; 256kB RAM for M4, 2MB RAM for M7; 2048kB flash memory;
• 4Gbit DDR3 SDRAM with EDAC (ECC). (2G x 32 bits)
• 256Mbit Automotive NOR Flash Memory (Industrial grade optional)
• Integrated Accelerometer, Gyroscope and Magnetometer;
• Integrated Temperature Sensor
• PWM drivers for magnetorquers;
• Interfaces: 3x CAN, 6x UART, 2x I2C, 2x SPI;
• 2x SpaceWire (optional)
• 16x GPIO
• Real Time Clock
• JTAG
• Weight: 80 grs. std, 98grs. w/SpW connectors.