3U Development CubeSat KIT Structure for Space Applications.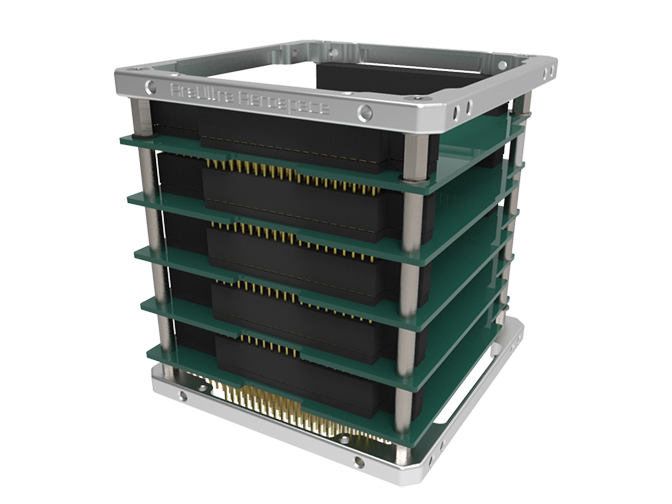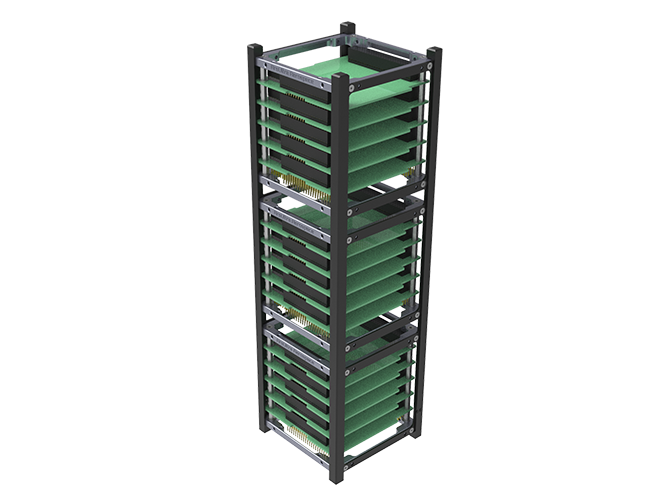 Features:
• Highly Modular & Scalable 3U Cubesat Structure from ArsUltra.
• Multiple circuit board sizes supported:
- PC/104 Standard form factor.
- Custom circuit boards.
• Standardized Frames and Structural Elements.
• Stability & Extremely Light Weight.
• Available Custom Internal & External Mounting Configuration.
• The Structure is Developed Fully Rev13 compliance Cubesat Standard.
• Dual Kill Switch Mechanism.
Physical Characteristics:
• Material: Aluminium 6061 T6.
• General Dimension:
3U ( L x W x H in mm )
340.5 x 100 x 100
• Weight: 355 grams.
• Mass include Stack Threaded Hex. Standoff, not include PCB.
• Primary Structure:
• 2 Lateral Riel Guide Side Frames, Black Hard Anodised Aluminium.
• 6 Frames Blank Alodyned.
• Titanium Fasteners: Threaded Rods, M3 Hex Nuts, M3 Bus Spacers, washers, M2.5, M3 Flat Head Screws.
• Inserted Phosphor Bronze HeliCoils Thread.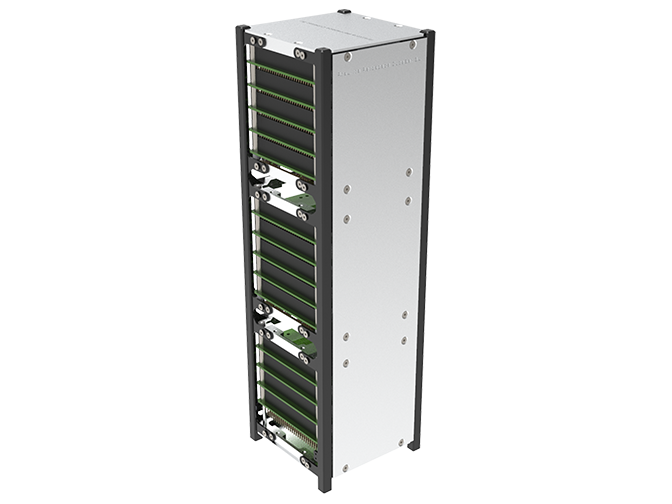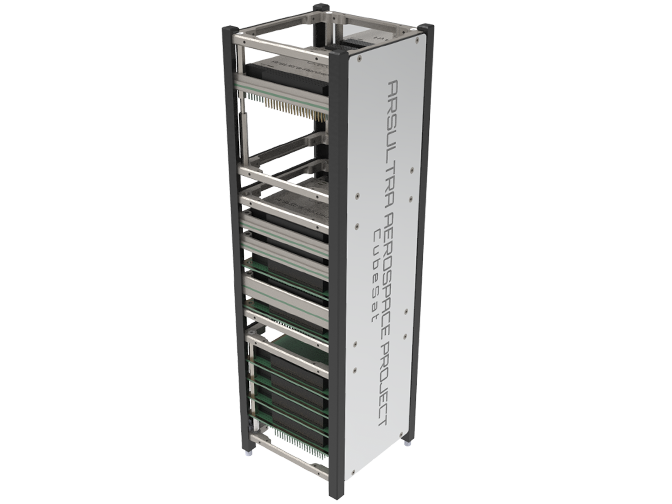 Shielded Wall Optional:
• Rad tolerant shielded to mitigate radiation effect on electronic hardware & software.
• PC/104 Form factor for Cubesat applications.
• Cubesat thermal control systems - Conduction cooled and radiation aluminum panel.